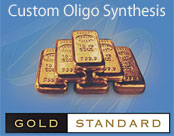 SmartBase™ siRNA Modifications
Well designed siRNAs are potent and specific modulators of gene expression and have immense potential in therapeutic gene silencing. Very successful design rules and algorithms have been established based on performance of hundreds of siRNA and miRNAs (miRNAs are naturally occurring and structurally resemble siRNA and use a similar silencing complex).
1. Effective cell membrane permeation.
2. Targeted delivery.
3. Nuclease resistance confers increased half-life.
4. Sustained gene silencing with increased duplex stability.
5. Minimal off-target seeding and silencing
6. Low dosage. Minimal Toxicity

Skilled & Accomplished Capabilities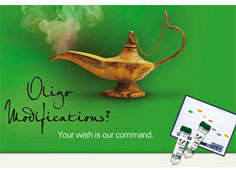 All Modifications and Oligo Types Synthesized
Long Oligos upto 250 mer
Ultra Modified DNA, RNA, Chimeric, Fluorescent and Antisense Oligos
Specializing in the design and synthesis of challenging combinations of modifications.
Gene Link Tools